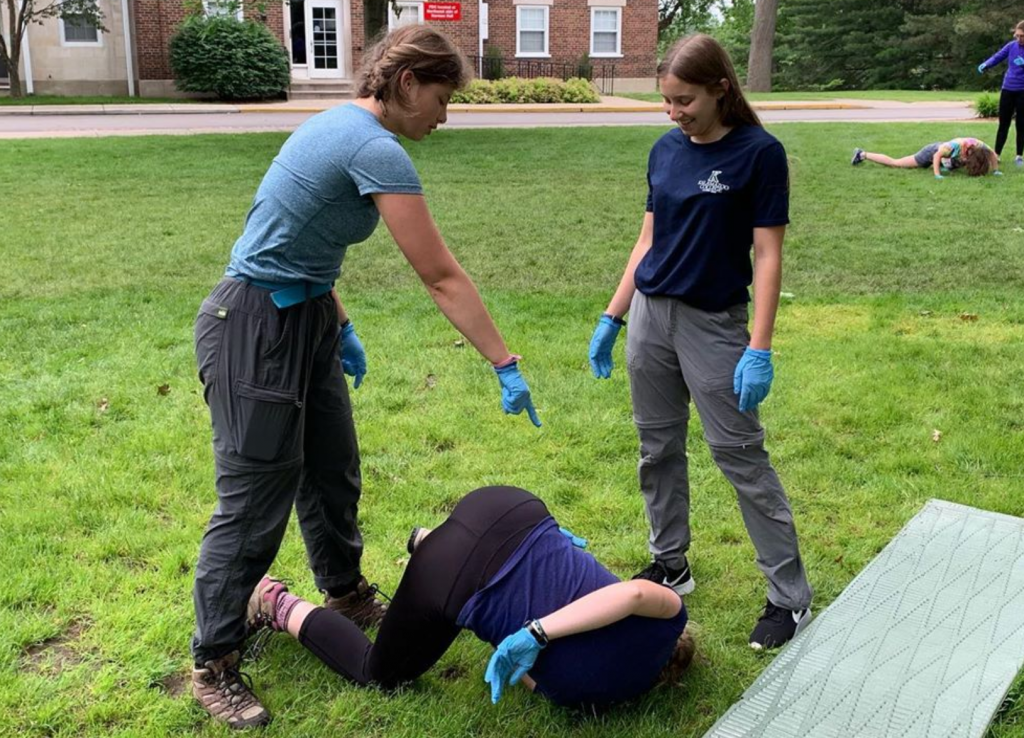 2020 Courses
Interested in a wilderness medicine course? Contact Jory at jhorner@kzoo.edu to learn more about upcoming courses.

If you are looking for initial certification or to recertify a current wilderness medicine certification, please contact info@soloschools.com for available options.
Wilderness First Aid
Wilderness First Aid: A 16-hour course covering the fundamentals of wilderness and remote medical care. The course may also be used to recertify a Wilderness First Responder (WFR) or the wilderness portion of a Wilderness EMT. The WFA certification is not valid without CPR certification. The course can be taken with or without CPR certification (additional fee required for CPR course), depending on whether a student already has current certification at the time of the course. The CPR course will occur after the Saturday WFA class ends, lasting about 2 hours. The WFA certification is valid for 2 years (3 years for WFR/WEMT recertification).
Wilderness First Responder
Wilderness First Responder: This 8-day course is the standard for wilderness trip leaders and outdoor professionals. The course includes CPR certification (valid for 2 years). WFR certification is valid for 3 years from the course date. 
Student, Faculty, and Staff Pricing
Please check the Stonehearth Open Learning Opportunities (SOLO) webpage for additional information on the WFA, WFR, and recertification requirements.
Payment is required to complete your registration in the course. We accept cash, check, money order, or credit cards. Checks should be made out to "Kalamazoo College". Payments can be mailed to:
Kalamazoo College
Outdoor Programs
1200 Academy St
Kalamazoo, MI 49006
Credit cards can be taken over the phone at 269-337-7357
Cancellation Policy
If for any reason you need to drop from the course, you may drop before 7 days of the start date of the course and receive a full refund. After this time no refund will be given, but the course fee can be transferred to a future course within 1 year.
Meals are not included in the price. We are not able to provide on-campus housing during the courses. The pre-course packet will include information about nearby lodging and camping options for those coming in from out of town.
Please e-mail OutdoorPrograms@kzoo.edu for questions or more information.