December 9 – 15
Register for the trip!

***Registration opens Wednesday, October 10th at 7pm***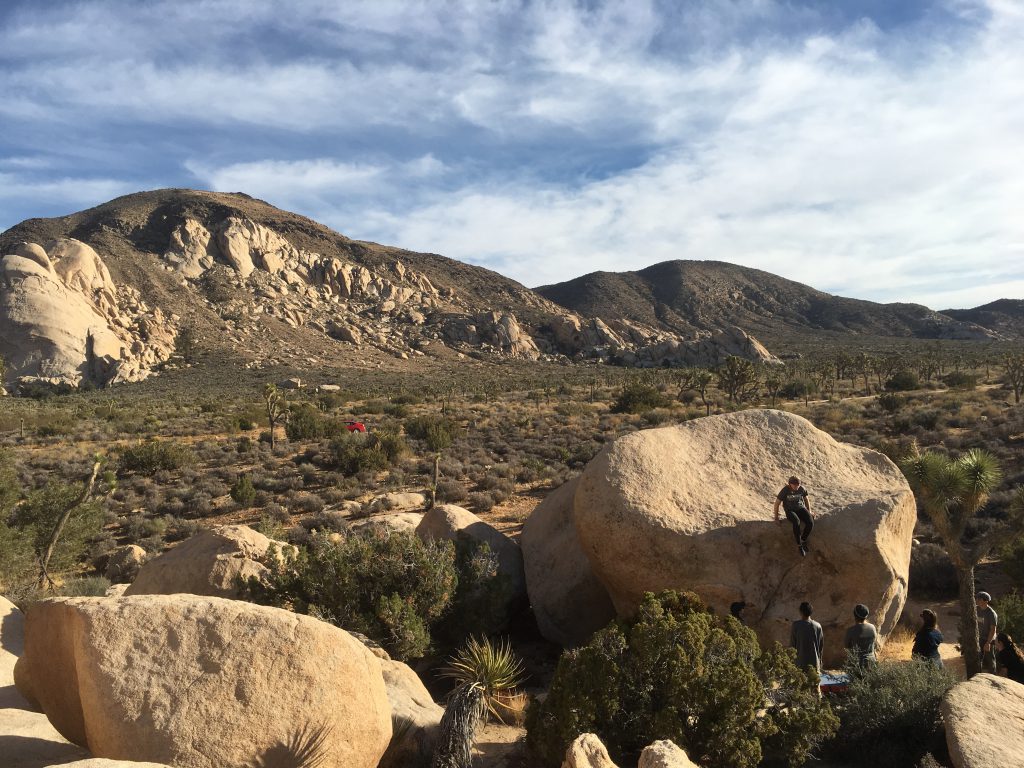 December 9 – 15
Las Vegas McCarran – LAS
Cost: $75, due by 5pm the business day after registration
12/9: Fly into LAS, camp at Red Rock Canyon Group Campsite
12/10: Drive to Joshua Tree National Park, camp at Indian Cove
12/10 – 12/14: Days will be a mix of toprope rock climbing, bouldering, desert/peak day-hikes, and exploring.
12/14: Return to Nevada, camp at Red Rock Canyon Group Campsite
12/15: Fly out of LAS to return home
Additional information:
Students are responsible for the cost of getting to Las Vegas. However, once the trip starts on December 9, all transportation, camping fees, permits, food, rental equipment, etc. is covered by the program.
The program will provide all group equipment. Personal items, including a backpack, sleeping pad, sleeping bag and some other items can be rented out from the Gear Room.
Online registration for the trip will open on Wednesday, October 10th at 7:00pm. There are 20 open spots for the trip. After registering, students must pay the trip cost by 5pm on Thursday, October 11th to secure a spot on the trip. If more than 20 people register, a waiting list will be created. If someone from spots 1-20 fails to pay the trip cost by 5pm on Thursday, the spot(s) will be opened up to the individuals on the waiting list, in the order they were received.
Winter weather in the Desert Southwest:
Average temperatures for –
Las Vegas in December are mid-to upper 50's during the day and low-to mid 30's at night.
Joshua Tree in December averages highs in the 50's to 60's and lows in the 30's.
In all areas it is possible that it may snow, and temperatures can fluctuate greatly. It is important to pay close attention to the packing list and to make sure to bring the required clothing and equipment.
Trip questions can be sent to OutdoorPrograms@kzoo.edu